THE ART OF FALLING
Metal Music From The Southwest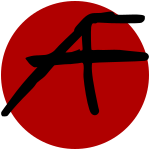 Most will rarely fall.
They may stumble, flail, and spiral at times.
Out of control and powerless
with no concerns for grace or the impacts to those near.
Then there are the exulted few.
They do not flounder.
They will not grasp.
To be sure, they too are powerless
...but their descent becomes legend.
OUR MUSIC
Below are a couple demos of our music.
We are finalizing our first EP release, tentatively titled further.
Winter is Here

Cognitive Dissonance